This post is also available in: Italiano (Italian)
There is a great and wonderful world to discover when you are moving off-road, but before traveling too far and before embarking on difficult routes it is good to ensure you have everything you need for a safe return on more "quiet" roads and traffic.
Here are 10 things to remember when preparing your vehicle for the next adventure.
1. The tires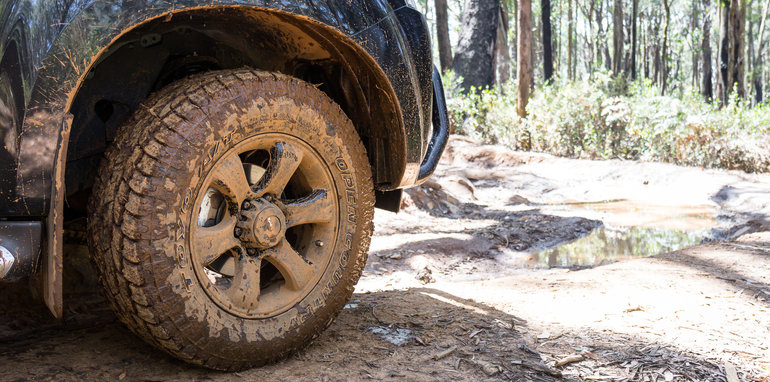 Despite having invested in the best all-terrain or mud-terrain tires on the market, do not forget to bring a good tire repair and maintenance kit. The kit should include a pressure gauge to indicate the pressure, a quick deflator, a kit of spare caps, some valves and of course at least one spare tire. A compressor is useful for maintaining the correct tire pressure based on the ground conditions, but it can also serve to inflate a damaged tire again if a more comfortable location is needed to repair it. There are many options, but you have to pay attention to quality as there are fragile products on the market and therefore not suitable for intensive use: the compressors can be portable or permanently installed. The best compressors connect directly to the vehicle's battery while those designed to be plugged into a cigarette lighter socket are normally slow and unreliable.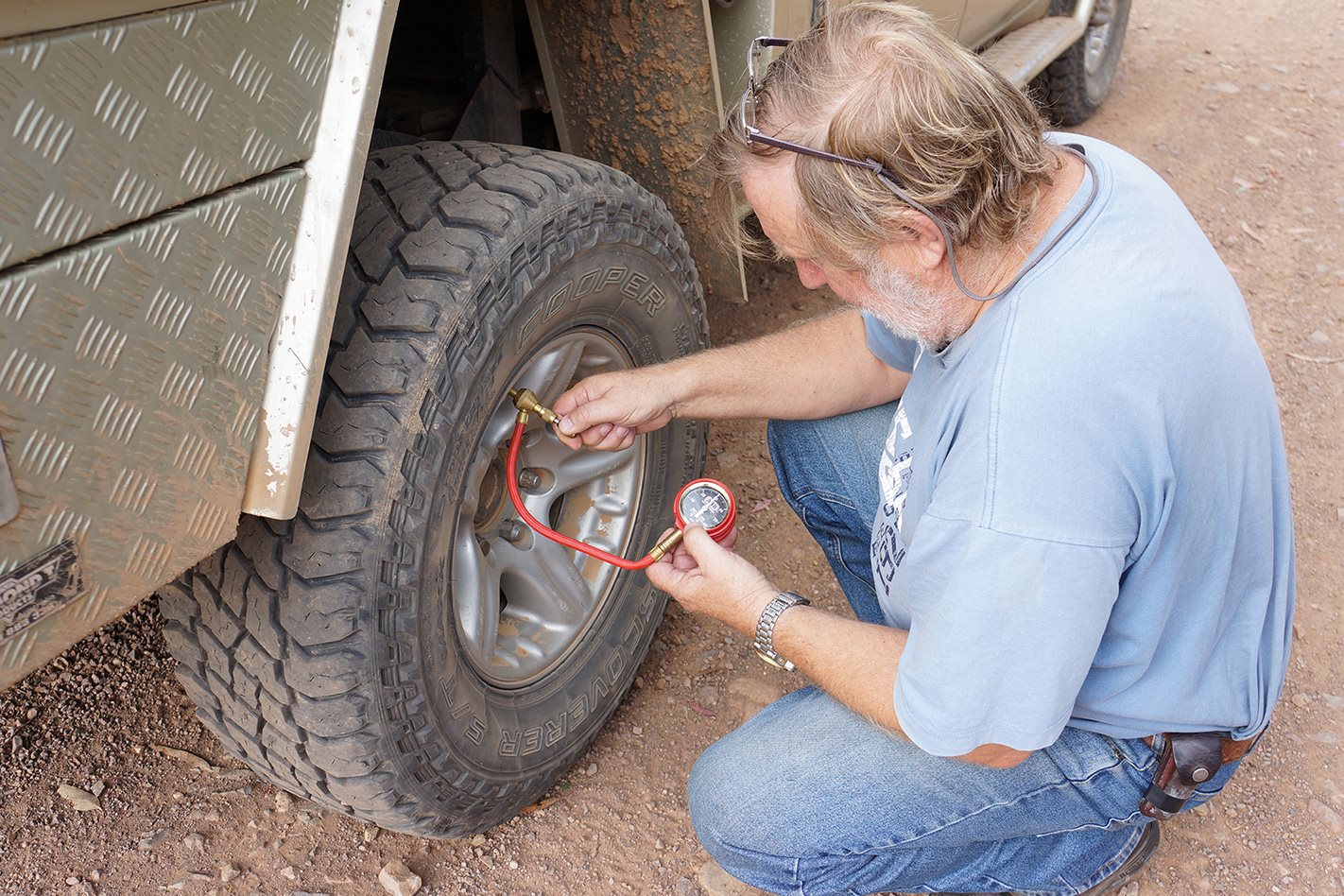 The most natural alternative for a truck is to use the same brake air compressor to inflate the tires, so before starting you will need to set up a quick coupling to connect a pressure gauge and the gun to inflate. Again with regard to trucks it should be remembered that to save time during the tire deflation phases the use of a deflator (better if automatically calibrated) becomes even more important. We have seen travelers use the Warn Powerplant Dual Force winch that combines the winch function to that of the compressor, this system has seemed interesting to save space.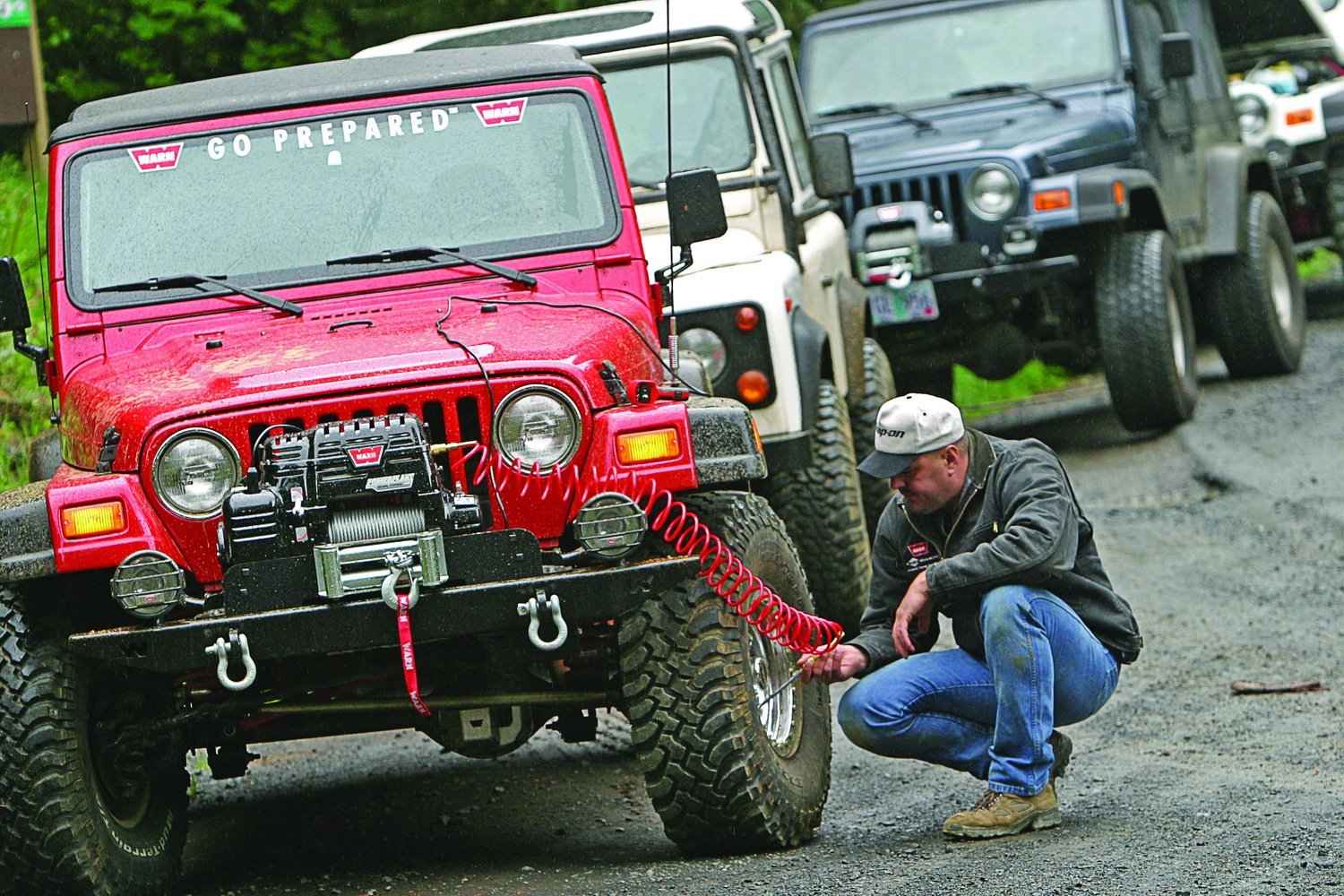 2. Vehicle recovery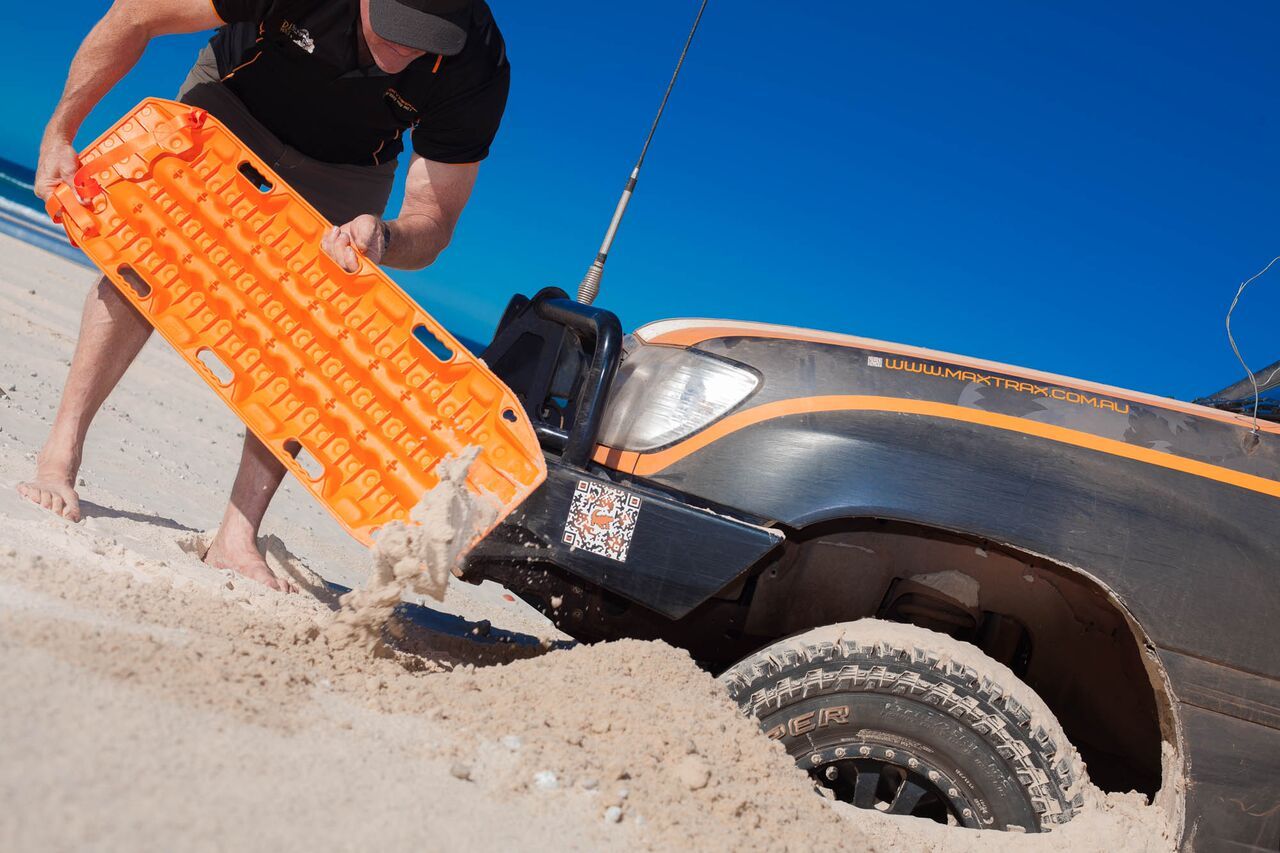 Traveling alone on rough terrain makes it very useful to have at your disposal a winch of adequate power, but to use these devices it is good to do a little 'practice and try to be explained to the recovery techniques by experienced people. These are potentially very dangerous objects, so first of all you have to think about your safety. It is not really mandatory to install a winch, especially when traveling in a group of vehicles, since in this case you could save yourself by installing towing points (rings) on the front and rear of the vehicle. However, having intention to move on rough terrain rarely frequented by other travelers or locals it is good to expect to be autonomous and therefore own a winch. Some of the best known manufacturers of winches are WARN, SuperWinch and ComeUP. When buying a winch, do not forget to check your electrical system and make sure that the winch frame and mounting points fit the chosen device. The winch and all other accessories suitable for recovery must have a traction index greater than one and a half times the gross weight of the vehicle.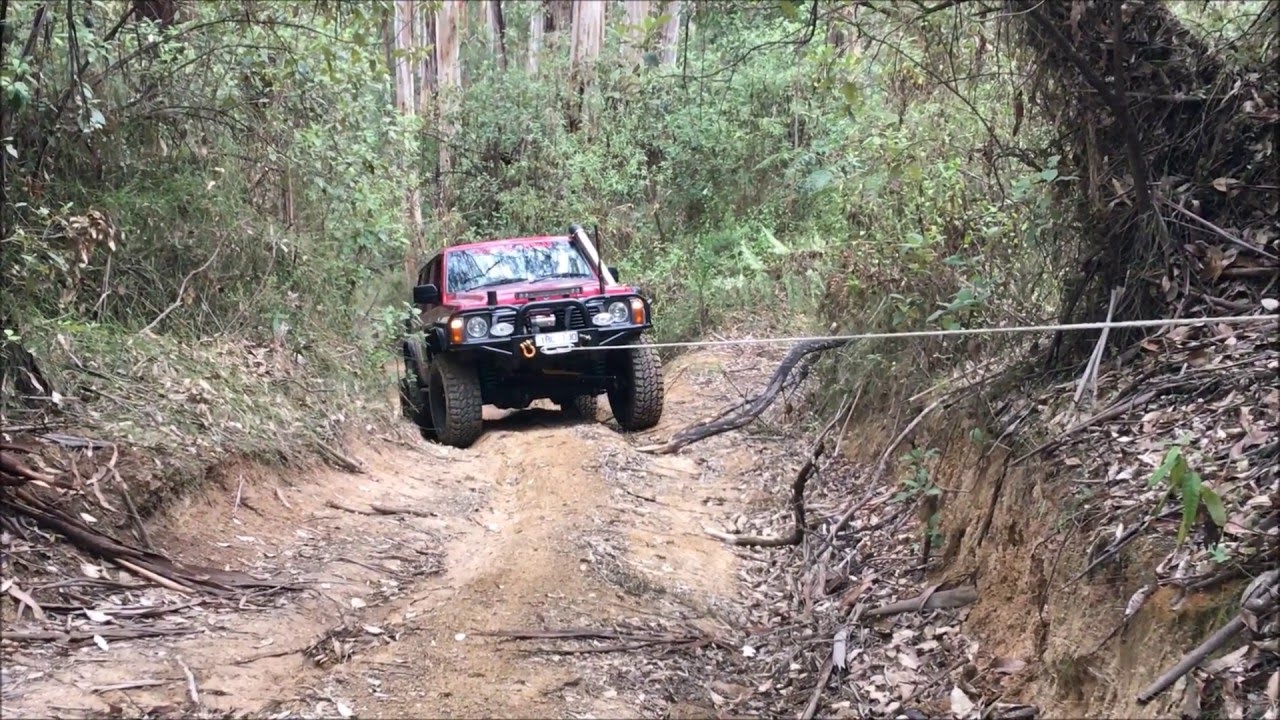 To prepare for any recovery scenario we also recommend investing in a kit of additional accessories that can be very useful. Kits must include a recovery strap, a tree guard, work gloves and at least two D-rings. Other useful additions to your kit include a chain and a nice bag for easy storage.
Other recovery tools to take into consideration include a shovel and an ax, maybe a kit with interchangeable pieces can help you save space. Wanting to explore wooded areas also thought of a machete and a small saw because it is a tool that can become indispensable to get out of difficult situations.
From experience we can say that a crick with a long stroke is more versatile and more robust than the simple ones supplied with the same vehicle and that in any case it is always good to have two (especially for trucks).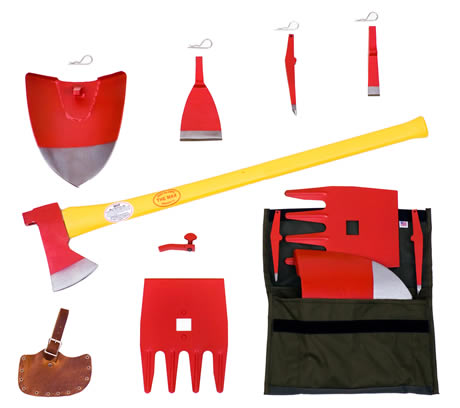 Additional modular recovery kit
The recovery plates, on the other hand, are a fundamental element. Those in rigid plastic are ideal for light vehicles as they work very well even for the deepest mud, while fiber plates (better if kevlar) or iron plates are preferable to those of aluminum for all the remaining vehicles. As far as we are concerned, we have had very bad experiences with the use of aluminum plates as they tend to twist and do not return to their original shape. The ideal would be to have four recovery plates, but two is the bare minimum.
3. The tools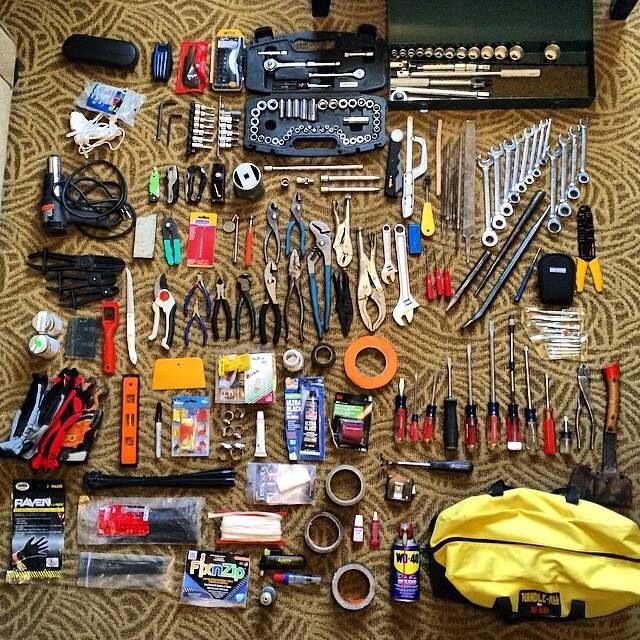 In addition to the usual keys, pliers, clamps and screwdrivers, a Leatherman multi-tool turns out to be the ideal all-in-one solution. As far as we are concerned, we find it very useful to have epoxy resin tubes with us that are strong enough to patch a large hole in a differential and then allow you to go home or approach a workshop.
Take small screwdrivers with you, ideal for working on the screws of electrical components and in this regard do not forget also electrician tape, a gas-fired soldering iron and various components of electrical fittings that can be useful for making flying connections.
You will not be left at home ties of various sizes, wire, American elastic tape made with pieces of inner tubes, spare screws and some iron plate useful for building temporary supports.
A reserve of oils for differentials and engine oil together with a can of WD-40 can not miss in the kit of no off-roader.
4. Preparation of first aid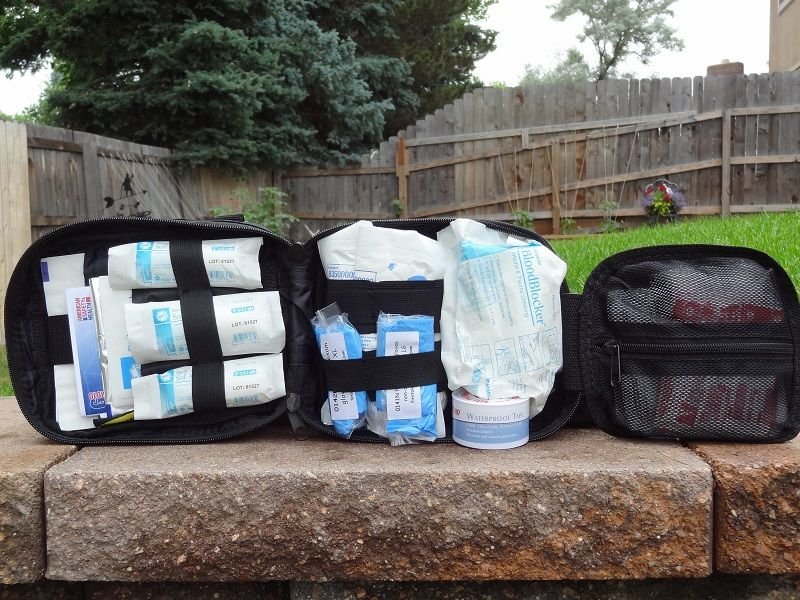 Traveling can happen to get hurt, at a minimum, you should expect to get bruised or receive different insect bites, but cuts and distortions are also possible so it is good to be prepared. When traveling in remote places, safety is the top priority, so it is better to have something more with you than something less.
A generic first aid kit should be considered as the bare minimum, but if you plan a long trip there would be an immense amount of articles to suggest – too many to be described in detail – so below we list where to start:
Assorted bandages and gauze, steril strip, blister pack

Sterilized wipes, antibacterial and antiseptic creams

Vinyl gloves and disinfectants for hands without water sunscreen

Anti-itch creams

Tweezers, safety pins and scissors

Eye wash with dropper

Ibuprofen, paracetamol and aspirin
5. Useful accessories to get out of difficult situations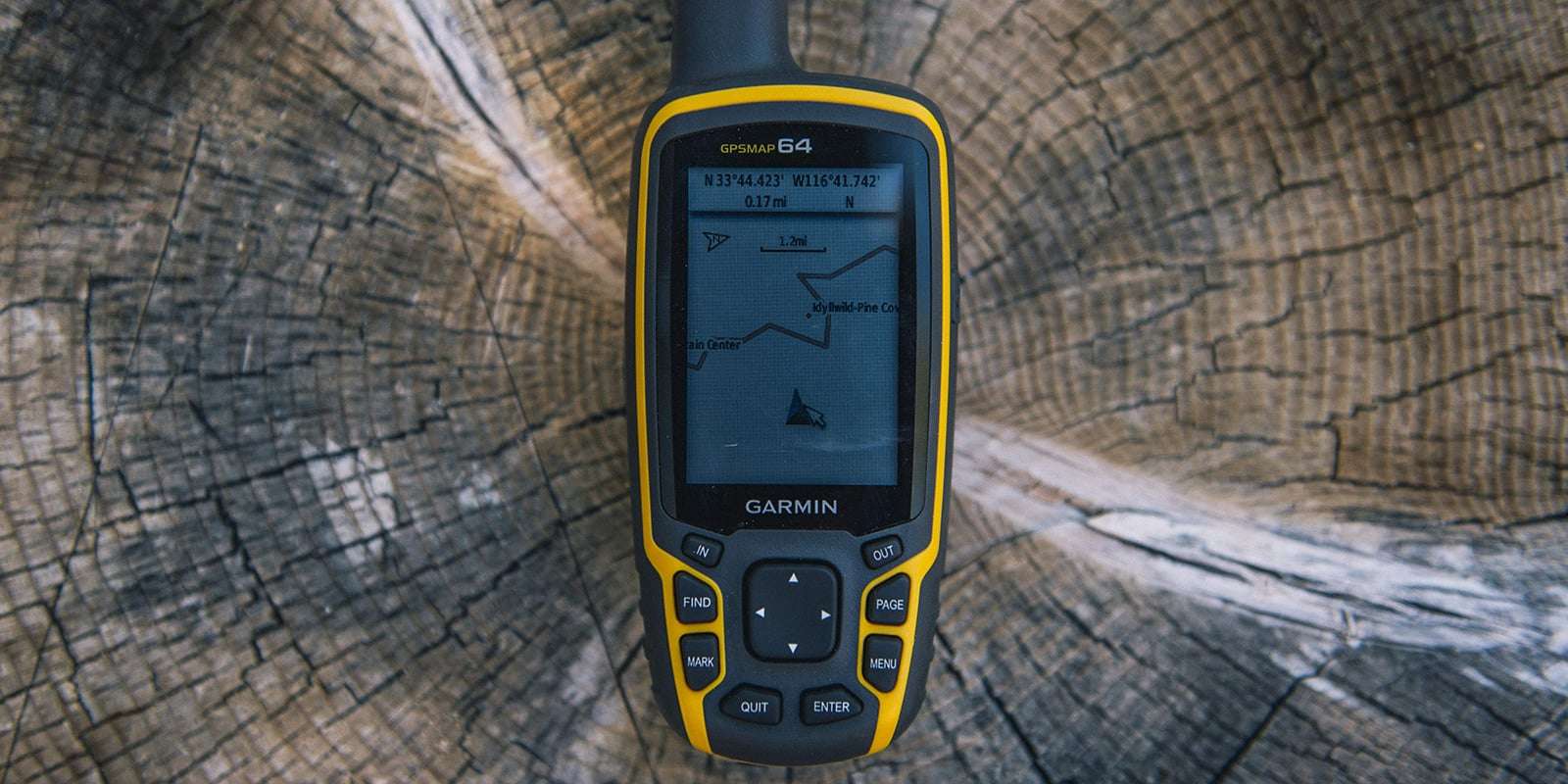 We are sure that at this point you will be thinking that the things to be foreseen in order to start off-road can be too many, but it is good to be prepared and then we must tell you that we have not finished yet:
Other items to be held in high regard
GPS, maps of paths and roads and binoculars #Guide to edible plants
Solar panels, generator and power inverter
High brightness flashlight and hand-operated torch (without batteries)
Extra blankets, waterproof tarpaulins and elastic cords
Anti-rain ponchos, socks and extra underwear (stored in bags with zip closure to ensure maximum waterproofness), shoes and spare boots with extra laces
Important telephone numbers written on paper, passport and copies of other important personal information
Extra cash in different currencies
6. Prepare for the emergency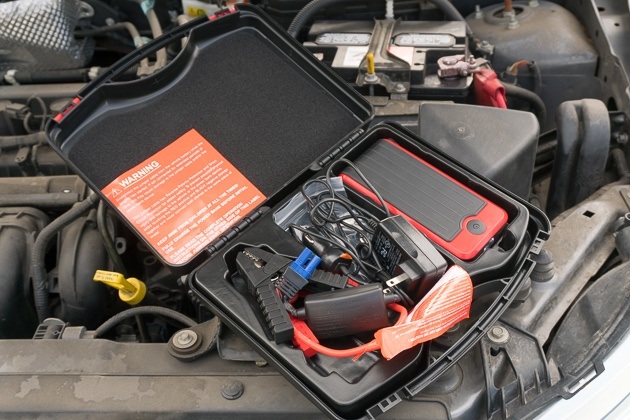 Every vehicle, off-road (but also normal vehicles) should contain an emergency kit equipped with a safety belt cutter, starter cables, glass breaker tip, emergency flares, whistle, flashlight, reflecting triangles, a tire pressure gauge and a funnel for the oil. Other objects to keep in mind are signaling flares, lighters and matches, a signal mirror, a spare tank and, of course, a lot of extra batteries contained in a waterproof case.
A portable battery booster will allow you to relax especially if you are traveling alone and there are also some devices that are very interesting because they allow you to charge other electronic devices such as mobile phones and GPS. However be careful to keep it always loaded!
Finally, remember that it is always smart to install an easily accessible fire extinguisher.
7. Hydration and livelihood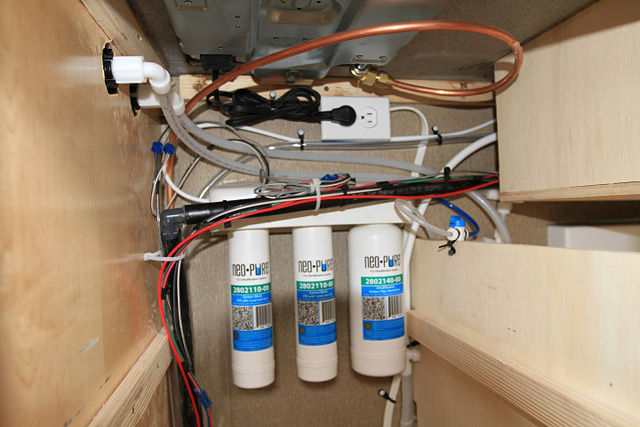 Food and water are what make our body work well and during a off-road journey the energies could also be used to get out of some trouble. Remember to never leave without adequate reserves of water, even when you plan to tackle a short journey as an unexpected event could happen on these occasions. Install on-board drinking water tanks, and also install potable water filters such as Katadyn or Seagull. Fixed installations allow faster water purification and therefore greater dispensing capacity. Do not forget that in case you have taken water of dubious origin this should be filtered even before taking a shower as its nebulization and subsequent inhalation could still cause problems.
Small portable refrigerators can be a perfect solution for smaller vehicles, while 4×4 trucks or campers will likely be equipped with larger capacity fixed refrigerators.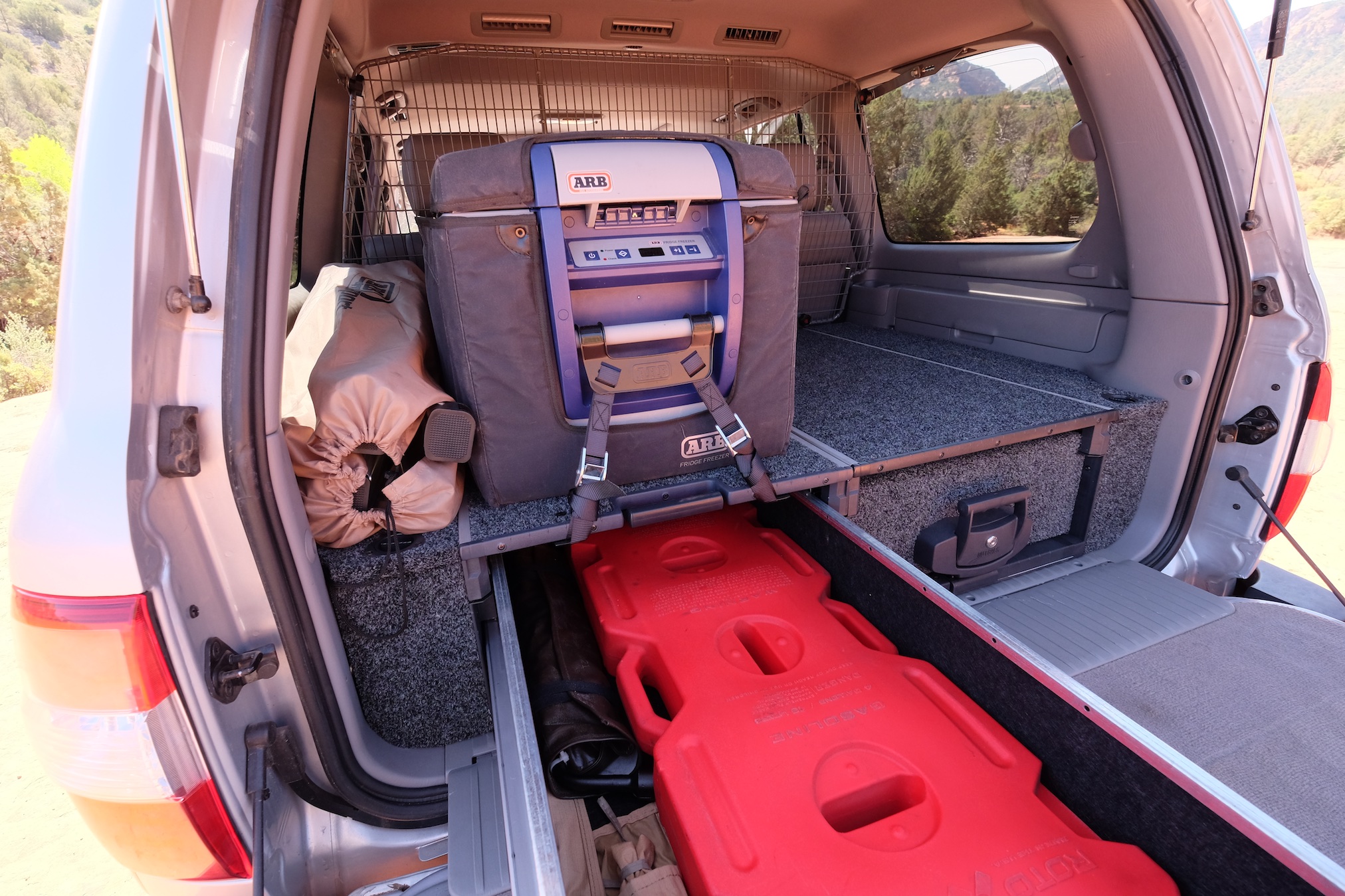 Bring enough food and water to cover at least twice the duration of the stop where you plan not to fill up. Even if you have a refrigerator, you should plan to bring non-perishable food quickly. Consider having a certain amount of dehydrated fruits and canned vegetables such as beans and substantial soups that become a valuable source of protein.
Some other elements to consider:
Energy bars

Packets of sugar

Micropur tablets to purify water

Spare parts for water filters

Ionizing pen for potabilizing

Vitamins
8. The kitchen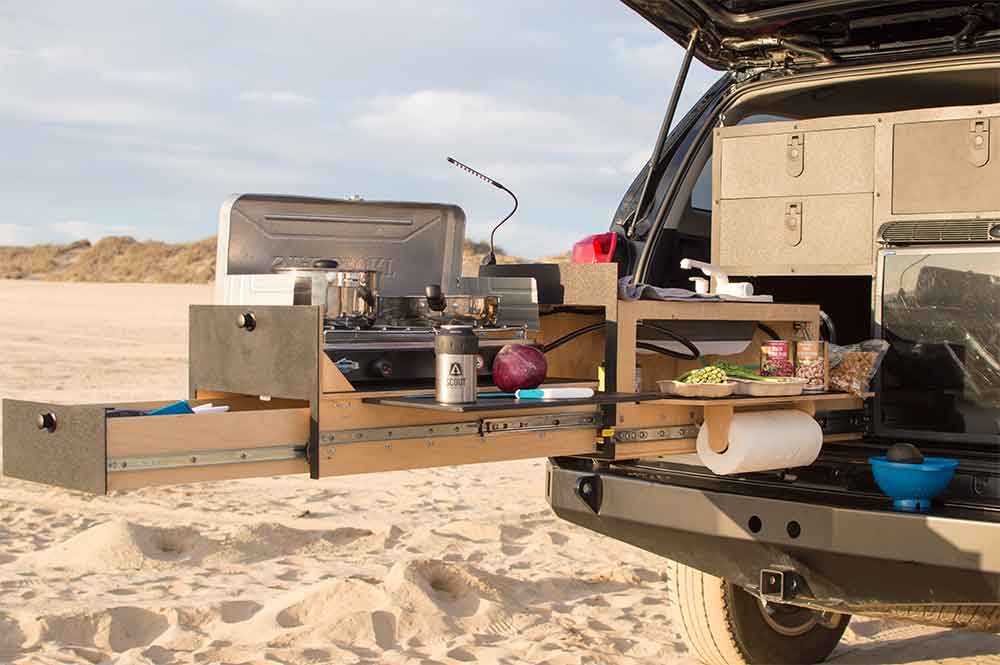 In the previous section we talked about food and water and so now we can also give some ideas about the kitchen. A small portable field kitchen powered by alcohol could be a good starting point, however larger installations such as those in campers and trucks make it easy to have a kitchen very similar to the one in your home. Cooking should not be intended as an option or a convenience, but trivially as a fundamental element in order to stay healthy and take advantage of high quality food. It is useless to think about tackling a long journey with the hope of surviving by eating canned food, much better to rely on a gas system that allows good autonomy even in remote areas. As for pots and pans would be preferable camping sets in stainless steel robust and long-lasting over time.
Here's more to add to the list of things to take on a trip:
High pot to boil water, heat soups or prepare soups

Grid

Kitchen utensils, knife sets, chopping boards, cups and washable dishes

Tea and coffee bags

Salt, pepper and basic spices

Folding trays for dishwashing, eco-friendly soap, detergents and scouring sponges trash bags and plastic shopping bags made of biodegradable material

Bags with zip closure and aluminum sheets

Towel and deerskin cloth
9. Stay connected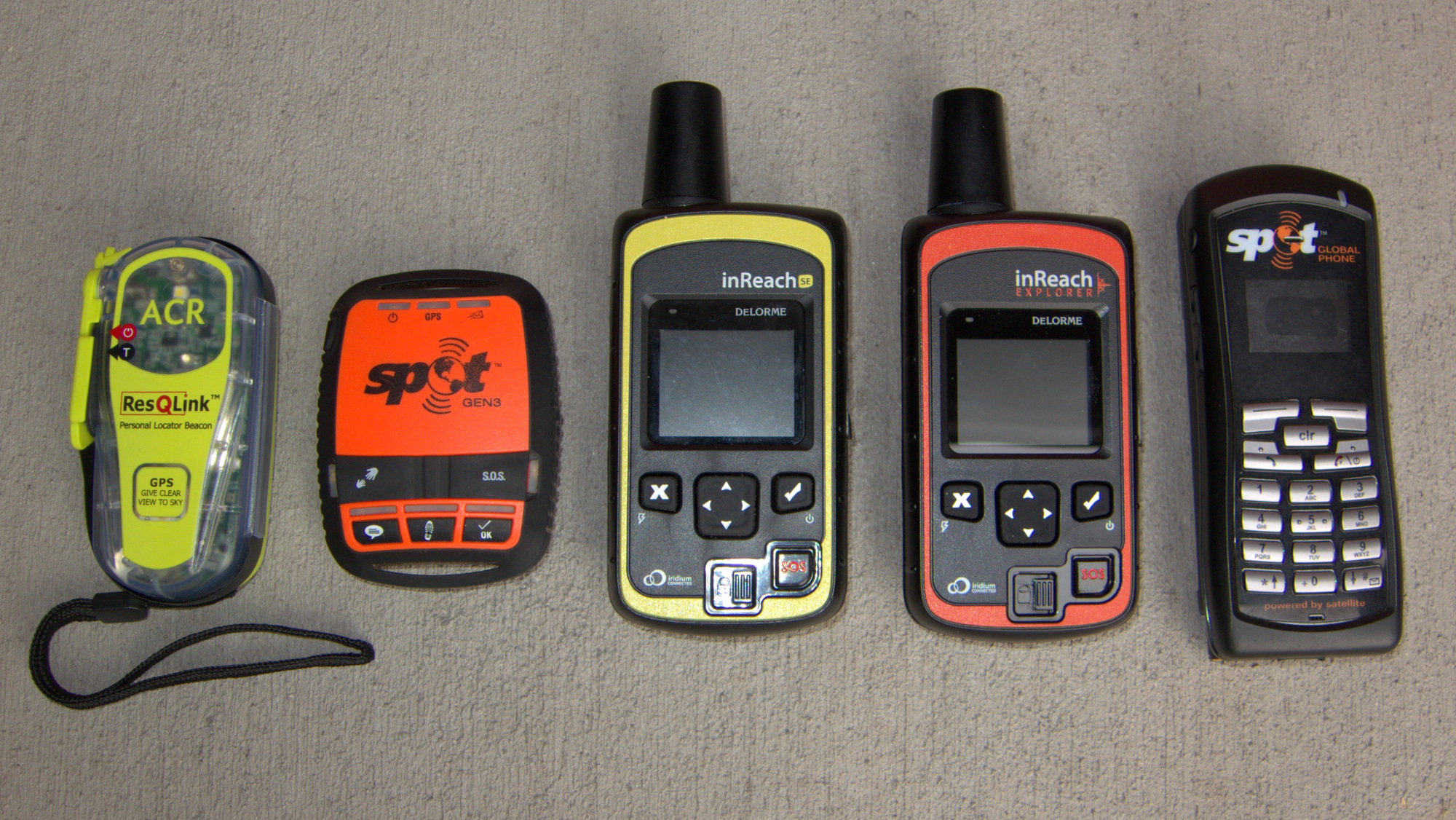 Even if one is about to disconnect from everyday life it is important to understand that the ability to communicate remains an important point also in terms of security. We recommend when traveling in very remote places to start with a minimum of two vehicles, in case you do not have travel companions you think to meet them along the road before starting the crossing of the critical point. In all likelihood others will have your same need and therefore it will be easy to find a second crew with whom to share a few days of travel. This becomes very important to get help in case you have to make a recovery, a rescue or even if you have to leave the vehicle. If you do not find companions, or you do not want to look for them it might be interesting to think of bringing with them an anchor of land to be used as a grab for the winch.
Using a ground anchor could be a good idea provided you also have a winch
To remain in contact with other crews, CB radios can be used. The purchase of a VHF radio ensures access to a wider spectrum of frequencies and therefore can guarantee not only greater coverage but also a greater audience of potential listeners in case of emergency.
If you have the idea of ​​spending a lot of time in remote and hardly accessible areas, a personal tracking device with satellite message function such as SPOT can guarantee a H24 monitoring, search and rescue service. With these same tools there is also to say that any friends and relatives who stayed at home will be able to identify your position and therefore also make up some potential problem.
If you have a VHF radio it is important to know that you should never leave the vehicle if you are in a standstill due to a breakdown or because you are unable to move forward or backward.
Finally, but above all, before leaving, it is always useful to always tell friends and family the next trips.
10. Knowledge is power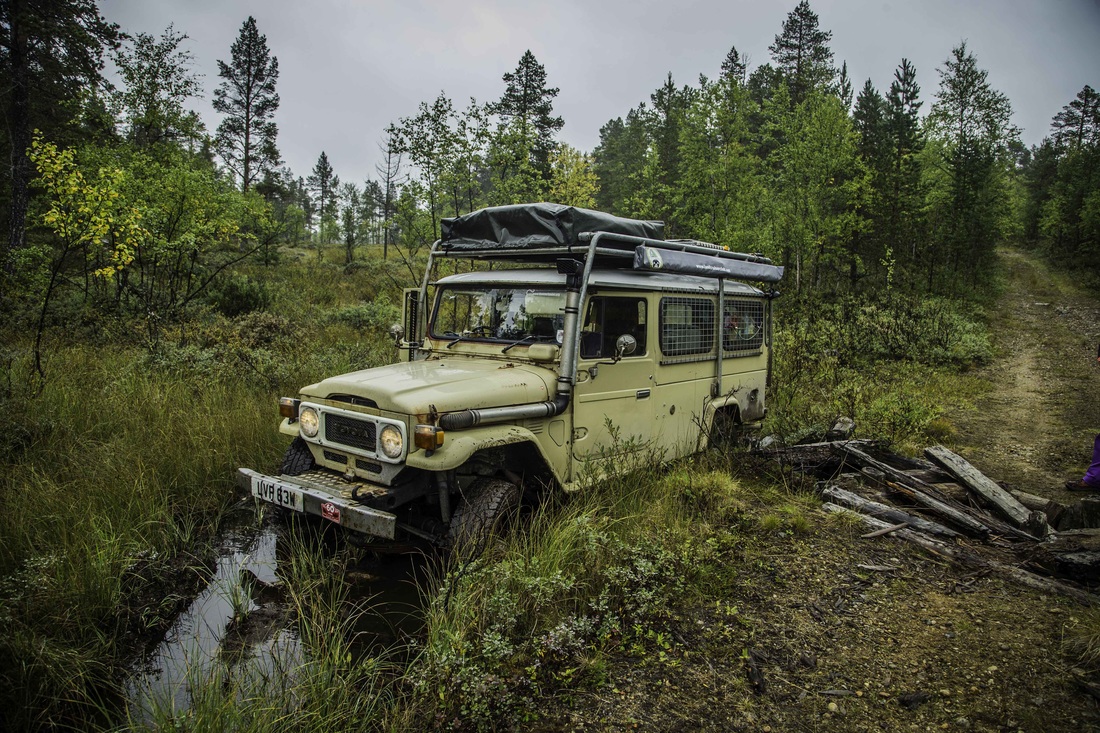 An Overland travel is often done in hostile environments and each traveler must be fully informed about safety and emergency procedures. It is advisable to enroll in at least one off-road training course and, above all, do not risk traveling too hard on your first trip. Specialized courses include important topics such as safe off-road driving and recovery techniques as well as interesting topics such as environmental awareness.
Conclusion
Of course, this list may seem excessive to many, while others may be frightened by the idea that before going on an off-road trip you have to expect all this. We conclude by saying that we are oriented towards those who intend to venture into their off-road travel experience in the most conscious way possible and who are likely to embark on a long journey.
If you get to this point instead you find yourself fully as described means that you have done a lot to predict everything and then you are ready to sail anchors and leave.